Chocolate Superfruit Açaí Bites
Store Locator
Refreshing organic Açaí Berry sorbet dipped in vegan, rich dark chocolate.
A delicious guilt-free treat with 50 calories & 4g of sugar.
Individually wrapped for convenient portion control.
Share
Nutrition Facts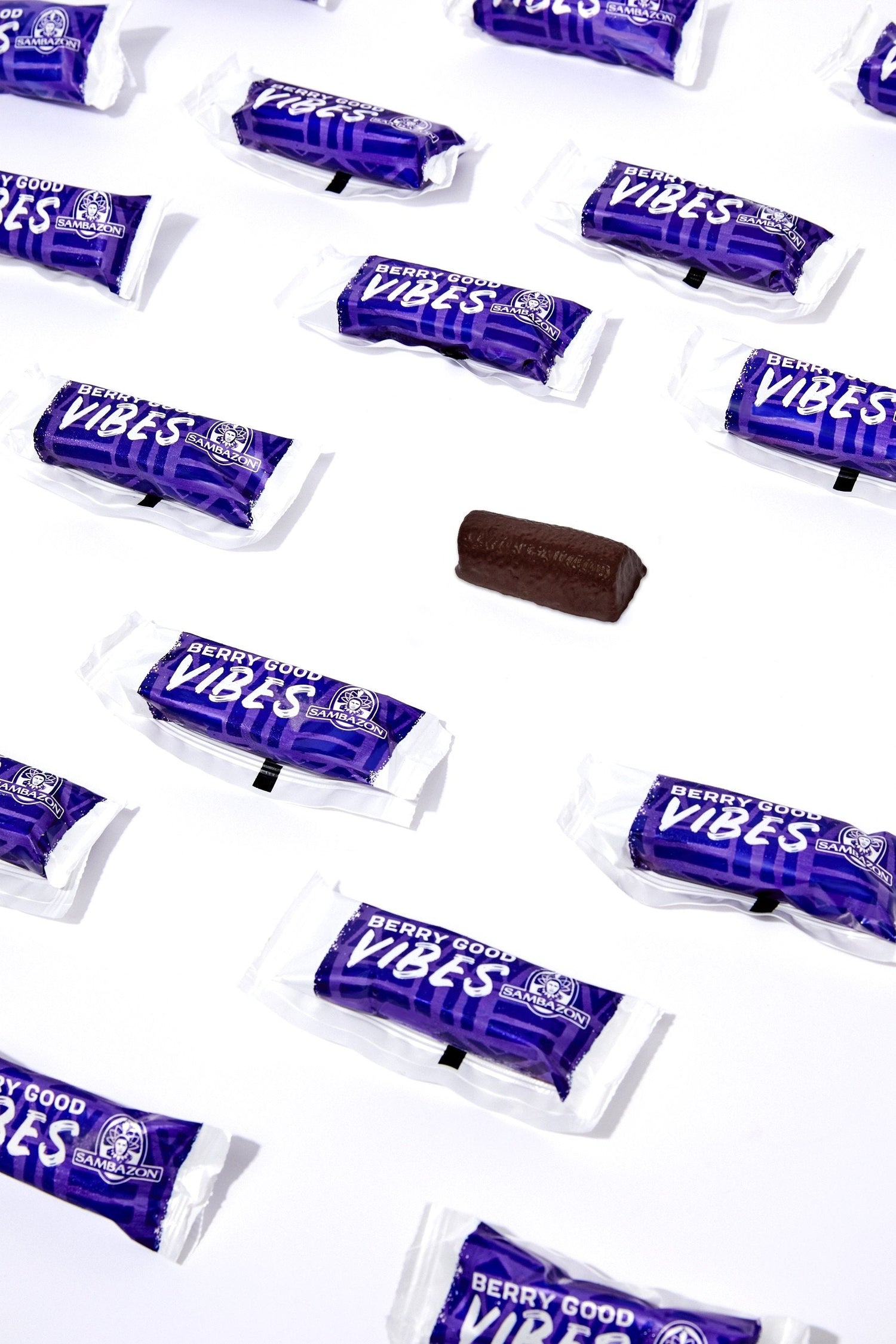 Why Choose Our Dark Chocolate Açaí Bites?
Not only are they a convenient, indulgent treat, but they're also dairy-free, gluten-free, and guilt-free! And because they're low in naturally-occurring sugar and 60 calories or less per Bite, they satisfy your sweet tooth without sabotaging your health goals. Our incredible Frozen Açaí Bites are perfect for a chocolate-covered fix.But not all Açaí is created equal. SAMBAZON brings you the highest-quality Açaí available: Fair trade, organically-grown, ethically sourced—and extra delicious.
Where to Buy Our Organic Chocolate Covered Açaí Bites
There's no need to trek to the Amazon—or an ice cream shop! Our Açaí products can be found in any major grocery store, including Costco, Whole Foods Market, Safeway, Publix, Kroger, and Albertsons. Shop, stock up, and live it up.
Find A Store Near you