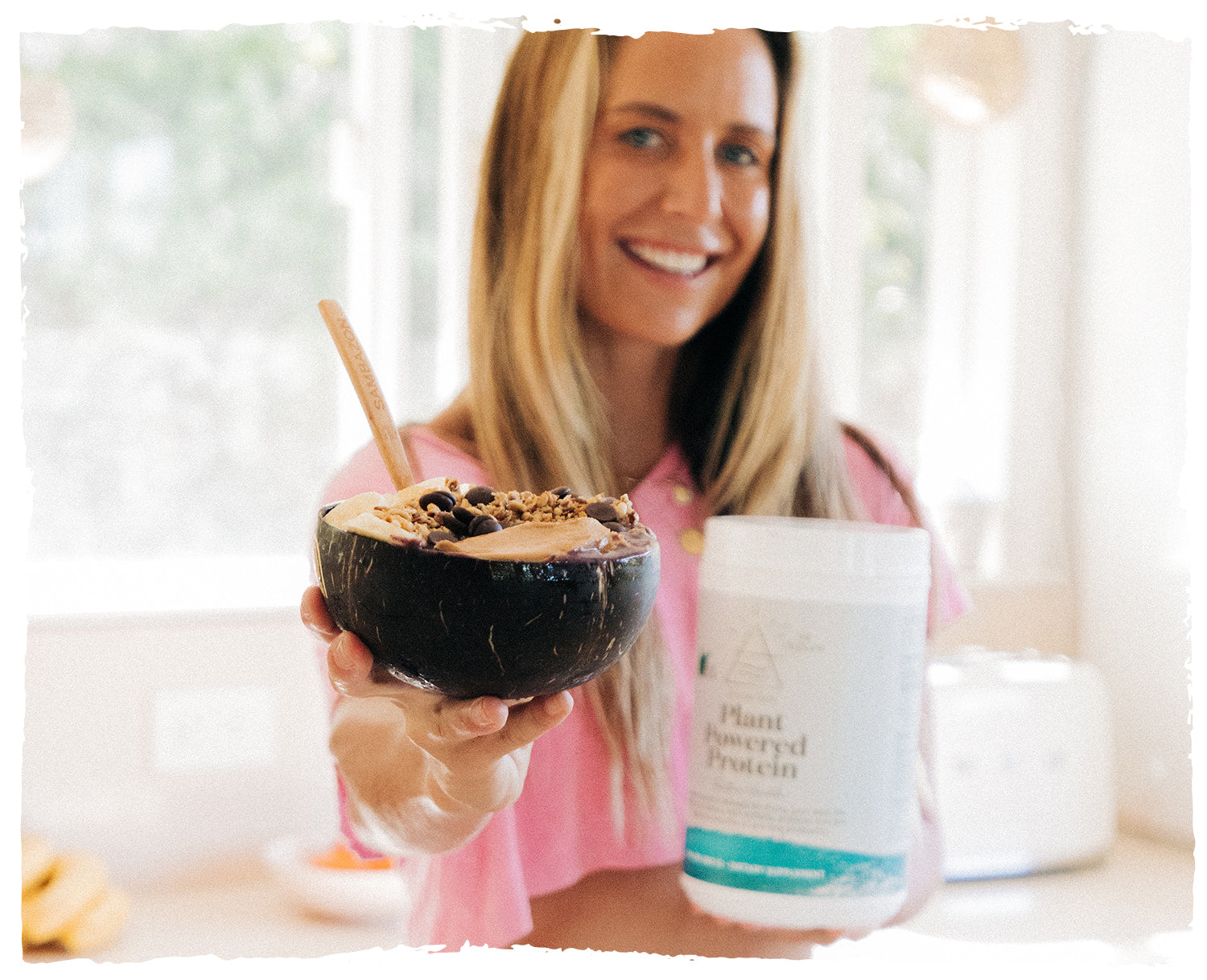 EARTHY ANDY AT-HOME AÇAÍ BOWL RECIPE
We've partnered with our friend, health and wellness advocate, and plant-based cookbook author Earthy Andy to Giveaway a superfood bundle so you can build your own Açaí bowls at home!

A $200+ value, this bundle features our best-selling SAMBAZON Superfruit Açaí packs and Earthy Andy's dreamy Tahitian Vanilla Plant Powered Protein. Plus, all the delicious toppings and our eco-friendly dining set & accessories. You don't want to miss out on this prize package!

Plus, when you enter to win the giveaway, you'll receive exclusive access to Earthy Andy's At-Home Açaí Bowl Recipe!
EARTHY ANDY'S PLANT-BASED PROTEIN
Earthy Andy's all-natural Plant-Powered Protein is great for families and kids, supports digestion and gut health, and is great for Açaí bowls!

"I needed an all-natural plant-based protein powder with benefits I couldn't find in other brands. Most importantly, I needed to trust that it is great for my whole family."

-xo Andy

Order Now
TOGETHER WE AÇAÍ
SAMBAZON aims to share the delicious powers of Açaí that is always organic, always Fair Trade certified. Earthy Andy is the "Açaí Bowl" Master, and has crafted an all-natural Plant-Powered Protein that is a great addition to your SAMBAZON bowl or smoothie to up your wellness game.

We are so excited to partner with Earthy Andy – a mom, blogger and health nut that inspires people to be more health-conscious & provides guidance to adopt a plant-based vegan lifestyle to enjoy sound health & fitness.